Program Overview
THUNDERWOLVES BASEBALL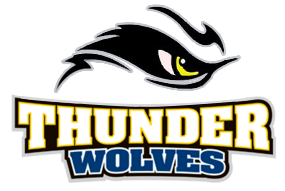 Player Development & Quality Instruction
The Thunderwolves are a baseball development program dedicated to the total development of baseball players in Western New York and Southern Ontario.
The Thunderwolves programs are open to players, parents, and coaches; who are committed to advance their knowledge and skills while participating in a first class competitive environment.
This program is geared to the players/families who are interested in taking progressive steps toward the betterment of the athlete's physical, mental, and emotional capabilities within a competitive sport that translates positively to everyday situations.
The Thunderwolves program provides a complete "year round" training program.
Our college scout program has seen 60+ student-athletes commit to playing college baseball over the past six years.  During that time, 30 of our student-athletes have received Division I or II scholarships, more than any program in Western New York.  In addition, our program has seen two alumni drafted (Charlie Mack & Matt Cross).
Maximum Exposure
Our success has attracted many college coaches to our games, creating high exposure opportunities for all of our players.  Our programs have been invited to some of the best tournaments in the country, including Perfect Game's WWBA National Championships in Marietta, GA, and WWBA Underclass World Championships in Fort Myers, FL.
Process vs. Outcome
We are committed to helping kids maximize their potential, and one of the key attributes to getting the most out of themselves, is to keep them from getting into their own way.  We believe that mentality is everything, and that mental toughness can be taught, and mastered.  Our players are taught how to focus on the process, rather than outcomes, and how controlling our responses with relentless positive energy can transform our futures.  We learn to embrace adversity, while working towards our goals.
Player Development & Quality Instruction
The Thunderwolves program is about the total development of the student-athlete. Our top priority, is to help each individual maximize their potential, both on and off the field. The young men who are accepted into the NJT program possess the athleticism and tools to be successful. Our goal is to help them improve every facet of their game.
Each player is treated as an individual and is given instruction by quality instructors. All of our instructors have college and/or high school baseball experience. Each instructor must have a stellar reputation, a strong knowledge of baseball, outstanding communication skills, solid leadership qualities and a true passion to help players develop.
Program Pillars; Be Great!
​Benevolent: Act of kindness and goodwill towards others, "we" over "me" mentality
Ethics: Moral principles that govern our groups behavior
Gratitude: Grateful for the opportunities that we have been blessed with
Responsible: Choose your response, control what we can control
Excellence in Effort: Being at our best in everything that we do, every day
Attitude: Energy givers, relentless positive energy
Toughness: Mentally and physically, embrace adversity
"Program Mission Statement"
To guide & enhance the advancement of each player.
To teach dedication and ethics in every aspect of their "baseball related" lives; to include academics, relationships & honest accountability through athletics.
To develop maturity of ballplayers as people through respect and appreciation of the opportunities they have been provided playing this great game.
To provide the best "Teachers/Coaches" with vast and varied experience at all levels to create an exceptional foundation of learning.
To present the most enjoyable experience through high end competition.