Our Staff
Thunderwolves Baseball
Jeff Ziemecki
President of Baseball Operations
Head Coach – Showcase
Email: jziemecki@pitchnhitevents.com / Twitter : @CoachJayZ
Coach Ziemecki is in his sixth year with the Niagara Jr. Thunderwolves, serving as the Program Director and Head Coach of the Showcase team. During that
time, the program has seen 50+ student-athletes move on to play baseball at the next level, including 23 at the Division I or II level, while having two alumni drafted.
Coach Ziemecki is currently in his 10th year as a college assistant coach, serving as the Associate Coach/Hitting Coach at Niagara County Community College. The 2019 season will be Ziemecki's seventh on Clingersmith's staff. During that time, Ziemecki has coached 11 All-Region position players, three Rawlings Gold Glove winners (Sean Jamieson 2009, Chris Beer 2014, & Vinny Chiarenza 2018), and three NJCAA Division III All-Americans (Chris Beer 2014, Matt Cross 2018, & Niagara Jr. Thunderwolves Vinny Chiarenza 2018). Beer was also named Region III Player-of-the-Year in 2014. Over those six years, 41 position players moved on to play at the four-year level with 30 of them receiving Division I or II scholarships. Ziemecki also currently serves as the General Manager of the Niagara Power of the New York Collegiate Baseball League.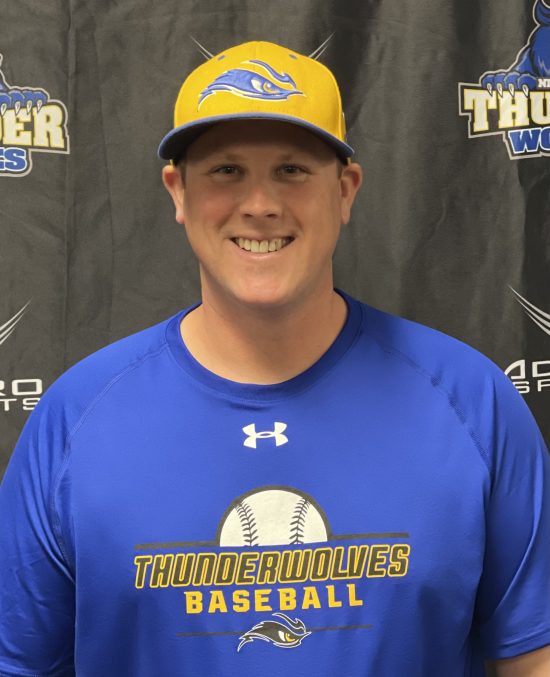 Meet the Training Staff
Below you can find information about our staff of directors, coaches, and trainers.
Dominic Ventresca
- President of Business Operations
- 12u Gold Head Coach
- Played collegiately at Valley Forge University
dominicv@thunderwolvesbaseball.com
(716)628-0589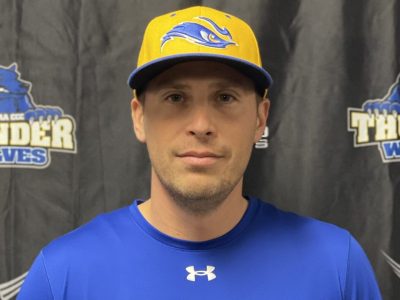 Andrew Czubaj
- Director of Youth Baseball/Tournament Director
- 12u Blue Head Coach/Program Catching Instructor
- Played collegiately at Monroe CC and St. John Fisher College
andrewc@thunderwolvesbaseball.com
(716)796-7628
Brandon Bielecki
- Canisius College Pitching Coach 4 years (2018-2021) helped lead the Griffs to a MAAC Championship and Regional appearance in 2018.
- He oversaw the development of Tyler Smith, who was selected in the 8th round of the 2018 MLB Draft after winning 2018 MAAC Relief Pitcher of the Year, and J.P. Stevenson, who earned the 2018 MAAC Pitcher of the Year nod as well as Third Team All-American honors. Additionally, Bielecki oversaw the development of Andrew Sipowicz who received 2019 MAAC 2nd Team honors and two MAAC Rookie Team honorees in Andrew Fron '19 and Matt Duffy '21.
- Prior to his time at Canisius, he was the Pitching Coach at Niagara County Community College for 2 years (2016-2017) where he helped the Thunderwolves to two consecutive NJCAA World Series appearances, coaching four All-American arms including Christian Young who was selected in the 21st round of the 2017 MLB Draft.
bbielecki51@gmail.com
(716)860-4452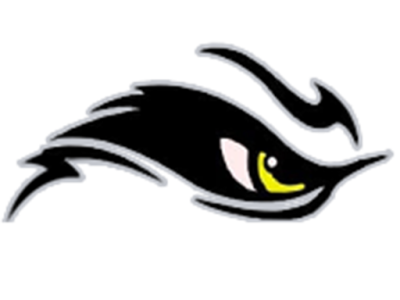 Steve Stutz
Assistant Coach – Showcase Scout, Program Pitching Instructor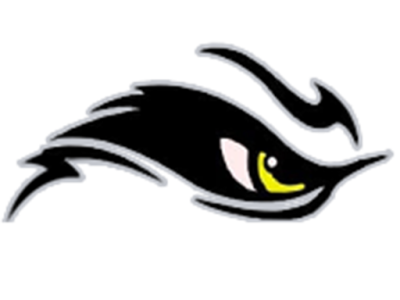 Rick Primerano
Program Strength / Conditioning Instructor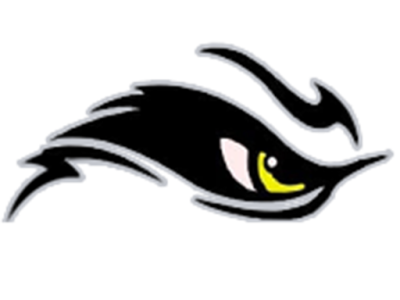 Paul Nasca
- 13u Gold Coach
- St. Joe's Collegiate Institute Varsity Head Coach
- Played collegiately at LeMoyne College and Canisius College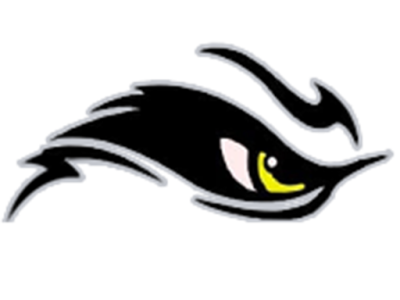 Rob Neiss
- 13u Blue Head Coach
- St. Joe's Collegiate Institute JV Head Coach
- Played collegiately at Baldwin Wallace University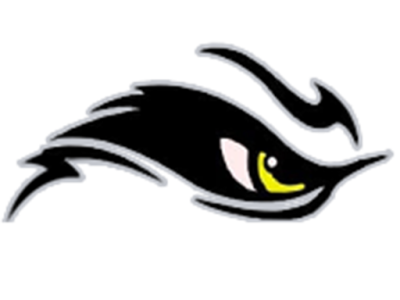 Greg Kruszka
Head Coach – 15u
gkruszka@aol.com
(716)257-0019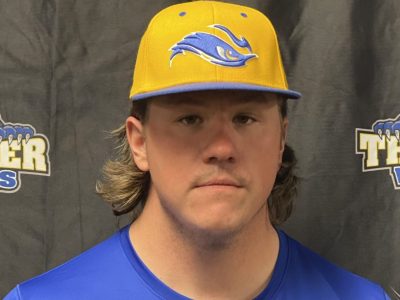 Dom Teoli
- Prime Showcase Head Coach
- Frederick Law Olmsted HS Varsity Head Coach
- Played collegiately at Corning CC and Medaille College
teolid@canisius.edu
(716)534-0346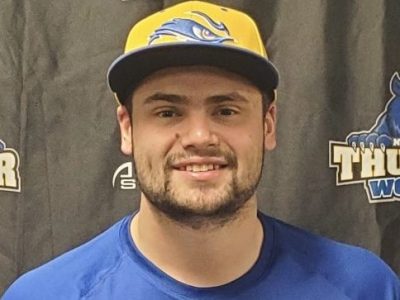 Jackson Winkelsas
-14u Head Coach
-Program Pitching Coach
-Played collegiately at Niagara CCC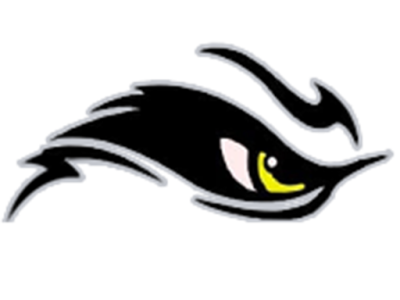 Mike Cepeda
Head Coach – 11u
cepedamike@rocketmail.com
(716)308-1931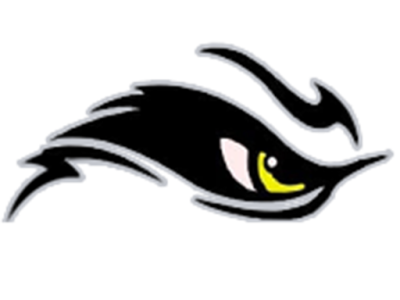 Tim Jorgensen
-Lewport modified Coach
-Driveline Youth Baseball Development certification
-10u Head Coach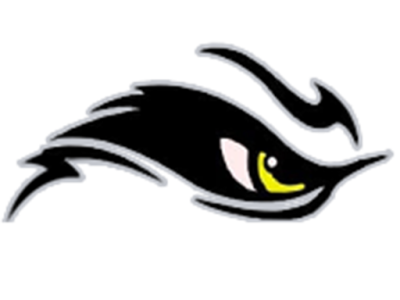 Aaron Phillips (Pitching Instructor)
-Played collegiately at St Bonaventure University 2014-2017
-2017 ABCA/Rawlings 3rd team All American
-2017 9th round draft pick of the San Francisco Giants
-2019 High A ball All-Star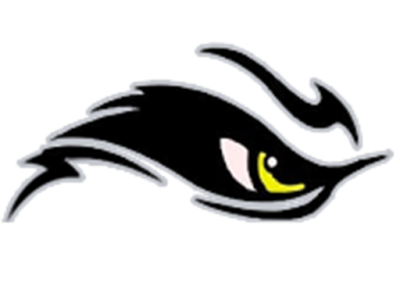 Tyler Phillips
- Program Strength / Conditioning Instructor
- Played collegiately at SUNY Fredonia
- All time stolen base leader at SUNY Fredonia