Tournament T-Shirt Orders
Tournament T-Shirts Available This Year
We have 3 shirts available this year, one for each of the main tournaments. Use the order form below to reserve shirts.
Battle at the falls t-shirts are no longer available.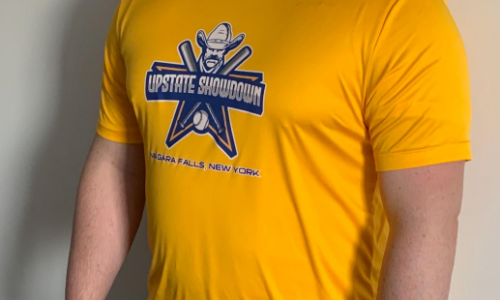 Upstate Showdown
High quality Dri-Fit. The front of the shirt will include the logo and location as shown in the photo. The back of the shirt will include all teams participating and the year of the event.
Fill in the form below to order shirts!